AUDIO THEME COMPETITION:
M/S VIKING GRACE
Viking Line is building a ferry that is something groundbreaking, unprecedented and completely new. This ferry, M/S Viking Grace, needs a signature tune to sum up all these wonderful features.
Now we've picked a winner!
The jury has reviewed over 600 entries and, with the help of your votes, we have selected a winner. Many thanks to all who took part - we appreciate your contributions more than you can imagine. We would now like to proudly present M/S Viking Grace's signature melody.
Listen to the wonderful jingle and let us know your thoughts!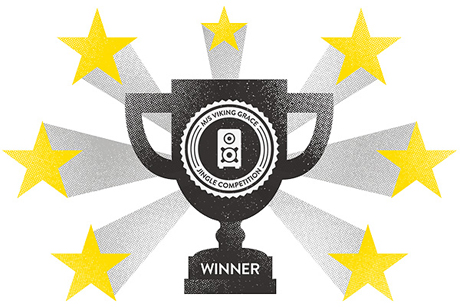 TIMETABLE & PRIZE
THE SUBMISSION OF THE ENTRIES IS
ENDED
THE FINALISTS WERE SELECTED ON 8th OCT 2012
THE WINNER WAS ANNOUNCED ON 12th OCT 2012